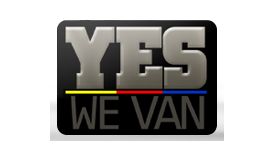 Blackheath

,

South East London

,

SE3 8AE

(1.1 mi)
Yes, we provide you with van hire services here! Yes, our services are known for being extra high quality, comfortable, flexible and competitively priced! Yes We Van Hire and we want you to be our

client, because we guarantee we will meet all your needs and desires! Meet or talk over the phone with our amazing team of professionals in the field and they will be happy to help and support you.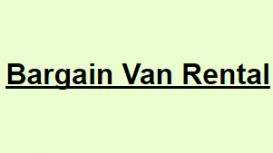 Woolwich

,

South East London

,

SE18 6SW

(3.0 mi)
Bargain Van Rental and Discount Car Hire are the names you need to remember, whenever you are in need of a cheap vehicle hire, no matter if abroad, or inside the country. We are a leading leisure,

corporate car and van hire agents and an insured and certificated partner of some of the world's biggest holiday rent a car companies across the globe. Our main mission is selecting the very best car and van hire options for you and ensuring comfort, reliability and affordable pricing.
Bromley

,

South East London

,

BR1 4PP

(3.1 mi)
Euro Rentals is there for you, anytime and anywhere you need us! Working with Euro Rentals and hiring our van rental service is very convenient, flexible and reliable. We deliver a high quality

service and a high level of customer care to all clients in the Croydon and surrounding areas. With over 15 years of experience and 100% positive feedback, we at Euro Rentals have built an excellent local customer relations and now we want you to be a part of our family!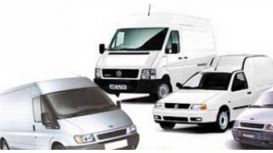 Bromley

,

South East London

,

BR1 4PP

(3.1 mi)
Whatever you need, whenever you need it, you can find it here, at Self Drive Van Hire. We offer hassle-free, efficient and fast car and van hire services with a friendly and helpful attitude. We can

guarantee that the whole range of vehicles we provide our clients with is regularly serviced, clean, safe and comfortable. We can meet your needs and requirements. Our services are reliable and flexible and come on very affordable price.
Sidcup

,

South East London

,

DA14 5BS

(3.6 mi)
Imagine the perfect car and van hire service that fulfils all your needs and requirements… No need to imagine it, actually, because it does exists and its name is Dartford Motors. Whether you are in

need of a car, van, MPV, minibus, for an hour, a whole day, a whole month – we have it and we will offer it to you on very competitive price. We make sure that you will drive out of Dartford Motors with the right vehicle, so come and visit us!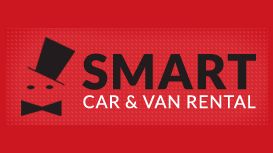 Sidcup

,

South East London

,

DA14 5HS

(3.8 mi)
We understand that when you spend your hard-earned money on item, or service, you want to get value for money and you want to get it on the best price possible. We understand that, because of that we

provide you with the opportunity to experience completely hassle- and stress-free, flexible, convenient and cost-effective car and van hire service in the area of Sidcup and around. For daily, weekly or monthly hire, it does not matter, because we will treat you with respect and care.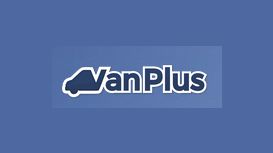 Canning Town

,

East London

,

E16 1TZ

(3.9 mi)
Gone are the days of the old school, conventional man and van industry, because we are here to change the business forever! Founded by two students in need with very forward thinking and innovative

ideas, Van Plus is a van hire business from a new generation that is completely focused on the needs and requirements of clients and customers only! Ensuring a positive and comfortable customer's experience, constantly working on improving our service and approaching everyone with a friendly and helpful attitude is what makes us stand out from the crowd!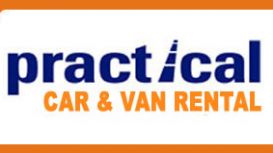 Bromley

,

South East London

,

BR2 9QZ

(3.9 mi)
We are the ultimate solution for vehicle rental. Our company is the home of reliable car, van and motorhome hire in Bromley and the surrounding area of Kent. We welcome all clients and customers in

the area and guarantee a service and positive experience they will enjoy and find very helpful. We offer a comprehensive fleet of rental vehicles for everyone's needs and budget.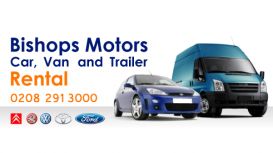 Forest Hill

,

South East London

,

SE23 1AH

(4.3 mi)
If you are looking for a cost-effective car or van hire, look no further, because you have just found the ideal solution to your needs and requirements – Bishop Motors Self Drive. Here we offer a

competitive car and van rental, convenience, flexibility and respect to your requirements, schedule and budget. We work for our clients and we guarantee to provide them with a great experience that is completely free of stress and hassle.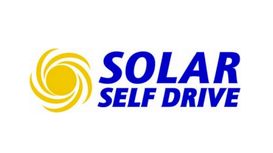 Barking

,

East London

,

IG11 0DG

(5.2 mi)
Here at Solar Self Drive we think that van hire have to be an enjoyable experience, comfortable, reliable, quality and affordable service too! And this is exactly what we are aiming to provide our

clients with and guarantee. We pride ourselves in being highly professional and taking seriously the responsibility to meet everyone's needs, requirements and preferences!