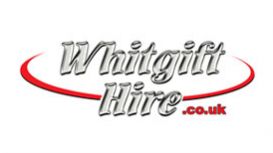 Croydon

,

South London

,

CR0 2BD
Operating throughout London and South East areas, we are your ultimate solution for quality and hassle-free vehicle hire on very affordable price. Our company is recognized as reliable and reputable

and we offer a flexible and convenient service to everyone. With more than 30 years experience in the field, we have become hugely known and popular among different clients with different needs and requirements. We can help everyone, simply contact us and share your needs, we have the right vehicle for you!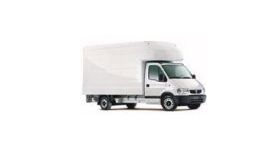 Finsbury Park

,

North London

,

N4 3PZ
At Alternative Van Hire we aim to offer a comfortable, affordable and quality service to everyone. We offer vehicle hire services that are ideal for small and bigger moves and removals around the

London area. We offer a van hire with driver that is clearly less hassle and way more comfortable and stress-free experience.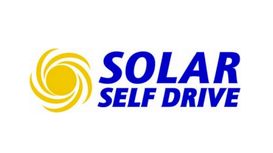 Barking

,

East London

,

IG11 0DG
Here at Solar Self Drive we think that van hire have to be an enjoyable experience, comfortable, reliable, quality and affordable service too! And this is exactly what we are aiming to provide our

clients with and guarantee. We pride ourselves in being highly professional and taking seriously the responsibility to meet everyone's needs, requirements and preferences!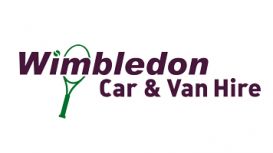 Colliers Wood

,

South West London

,

SW19 3DB
Have in mind that we are delivering each client with a flexible van and car rental service that is ideal value for money. All of the vehicles we own are regularly serviced, comfortable and safe,

offering a combination of high performance and reliability and come in different types and sizes, so you can find the exact one you are in need of.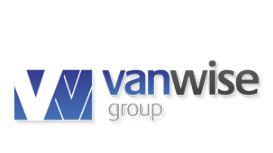 For almost two decades on the market, we at Vanwise Group are delivering thousands of clients every year with high quality, reliable and comfortable van sales, van hire and servicing services. Each

service we provide you with come on very competitive price and will fit your budget, without breaking the bank. We make van rental service as easy and as hassle-free for you as possible.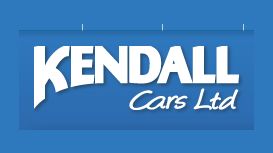 Colliers Wood

,

South West London

,

SW19 3TZ
Kendall Cars is an independent, local and family-run business onto its third generation, having more than 40 years of experience in the vehicle rental field and so many satisfied and happy clients

behind our back! We are a leading local company, offering convenient and stress-free car, van and multiseater rental on daily, weekly and monthly basis.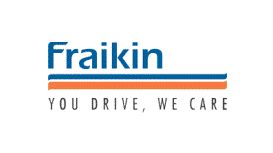 Ponders End

,

North London

,

EN3 7NH
Fraikin is a part of the largest commercial vehicle fleet service chain in Europe. We come with a great reputation to prove that quality vehicle hire services do not have to necessarily be expensive

and stress-free. We ensure comfort, reliability and a safe ride with each van and car leaving our branch to serve you for the day, the week, or the month, it is completely up to you and your own needs and requirements.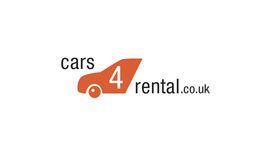 Stoke Newington

,

North London

,

N16 0LW
While many vehicle hire companies fail to take the needs and requirements of the customer, Cars 4 Rental is always here, on hand, to provide you with highest quality of service and high level of

customer care. We pay attention to all details and provide you with a safe, convenient and flexible ride, whenever you need it. Booking a car or van rental service is made completely easy, fast and hassle-free by us, so do not miss to benefit from our service!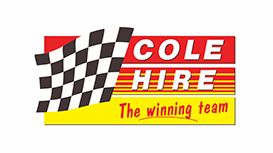 Isleworth

,

South West London

,

TW7 4PU
You will be glad to know that you do not need to be some kind of expert in order to make an easy and fast van and car hire service booking by us at Cole Hire. This is what we are the best at –

making complicated things a lot easier and faster for you, our lovely clients! We provide you with a high quality, flexible and comfortable vehicle rental service on very competitive price. You decide the rules – we are simply following them and guaranteeing convenience and reliability for you!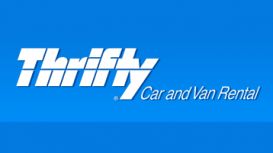 Croydon

,

South London

,

CR0 4TU
Thrifty Car & Van Rental provides you with 95 UK comfortable locations, where you can hire a vehicle from. It is all about your convenience and meeting your needs and requirements. You are the main

reason for us to develop an extra flexible, reliable and loyal service and high level of customer care and attention in our business. You can select a vehicle from a wide range and have the peace of mind your ride will be safe.
---
There are many reasons why you may be interested in van hire London. It may be the reason you are moving out and in to motivate your reason of looking for cargo cars. It may be the reason you simply need such a vehicle for a while because it will meet a need you have in the moment. Most commonly, people interested in London van rentals are people looking for ways to grow and support their business. Van hire London service can be very beneficial for your business. Van hire London services can help you cover a timeframe when a volume of demand to your service/goods and clients is increased. Van hire London can also meets the needs of your business, while you don't have the budget to spend on a new commercial vehicle.
Why Choose Van Hire London?
So when your business grows up, the demand grows up to, and also the need of a bigger commercial vehicle such as a van. Here is when most of the people will consider to either make a purchase or the van hire London option. There are many ways how a van hire London service can be beneficial to your business. Especially when you want to expand your business, but don't have the budget to buy an additional vehicle, or when you are working with a very old van and you need a new vehicle to support your business, but then again, your budget is limited.
So while you are saving up money for a new commercial van, you can definitely take advantage of the van hire London option. Van hire London service is a good opportunity for you. Thanks to the van hire London option, you can save up a lot of money and there won't be any inconveniences, troubles, and restrictions to worry about. By taking advantage of the van hire London service from a reliable company, you can enjoy a number of benefits, including the latest technologies, improved productivity, an easier and faster working process, wider coverage of clients, continuing to develop and grow your business, a commercial vehicle that represents your company in a professional way.
What Questions to Ask When Choosing Van Hire London?
• Is it necessary to choose between lower fuel consumption and size of cargo space and what compromise to make?
• Will the cargo size be enough for the needs of my business?
• Will the cargo size affect the number of delivery courses and the number of vehicles I need?
• Van hire London of a bigger sized vehicle or two smaller-sized – what to choose?
Answering these questions and considering these aspects of van hire London will provide you with a better idea and the right direction of choosing the right van hire London service and service provider to meet your needs and requirements. Always keep in mind that choosing the wrong London van hire service will most probably lead to possible inconveniences and problems and you may regret your choice. Van hire London services and companies offer a number of options and you want to take your time and consider all of them, then choose the van hire London opportunity that best suits your business and its size.
Possible Issues With Wrong Van Hire London
The possible issues with wrong choice of London van hire will often come from the fact you have chosen the wrong type of commercial vehicle for the needs of your business. For example, choosing a smaller sized vehicle from a London van hire company, while your workload is bigger to hide all the risks of overloading the vehicle. Overloading will not only affect the fuel consumption and make it more expensive for you, but also can affect the condition and safety of the vehicle, which can lead to a number of risks for the drivers and passengers, as well as the load too. On another hand, choosing too big vehicle from a van hire London company, while you need a smaller one in reality is also a wrong decision because of the price of the van hire London service and the higher fuel consumption.
5 Reasons to Consider Van Hire London
There are many reasons why you would like to consider van hire London option and we have already discussed some of the above. However, there are also a number of other factors to affect your decision of whether to choose a van hire London or not. Let's have a further look at some of these reasons.
Van Hire London – Maintenance
One of the most expensive things when it comes to a cargo van is definitely its maintenance. Therefore, a van hire London service can be a very good alternative if you are working with a tight budget. Older vans may be cheaper in price, but their maintenance will be very expensive. This is why a van hire London service is a great option to have a new vehicle, while not worrying for the maintenance price. Van hire London means no worrying about unexpected costs and enjoying perfect technical conditions.
Van Hire London – Are There Unexpected Issues?
Van hire London is more than renting a cargo vehicle, because van hire London service is a full package of services, including full insurance, replacement of the vehicle in case of an accident or technical issues. With the help of a reliable van hire London service you don't have to worry about unexpected issues on the road and interruption of your work.
Van hire London – Consider Fuel Price
One of the main things to think of when considering van hire London is the fuel consumption. When calculating the overall price of a van hire London service, always consider the fuel consumption too.
Van hire London and Business Reputation
It may not appear as a priority, but a van hire London service can also contribute to the good reputation of your business. A new, advanced, and well-maintained vehicle from a van hire London company will reflect your professionalism, efficiency, attention to details.
Van Hire London and CO2 Emissions
New cargo vehicles by a reliable van hire London company are also the more eco-friendly choice with less CO2 emissions. The "green" and eco-friendly attitude of your company towards nature may be very important for customers.
Why choose van hire London?
What questions to ask when choosing van hire London?
Possible issues with wrong London van hire
5 reasons to consider van hire London
Van hire London – maintenance
Van hire London – are there unexpected issues?
Van hire London – consider fuel price
Van hire London and business reputation
Van hire London and CO2 emissions